A child's first snack
Formulated specifically for infants,
our product HaiHain is easy
to hold and perfect for teething,
yet melts away in the mouth.
Loved by babies and parents alike,
it is the first encounter with snacks
for many babies in Japan.
A snack with a friend
While chatting with a close friend,
the distinctive sound of rustling plastic and
contented munching is never far away.
These are the sounds of a snack that is
as comforting as a good chat.
Where there is a break, there is KAMEDA.
Product information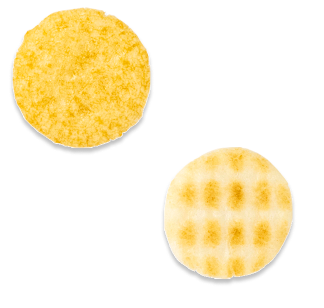 The power
of rice
KAMEDA SEIKA has cultivated a
deep understanding of the functionality
and benefits of rice, and we want to share these amazing benefits with the world.
We strive to produce foods that
can bring happiness and support good health for all.
Expect to see more from the power of rice!